Akkodis AWS Cloud Services
Akkodis guides you safely, securely into the cloud.
Unparallelled experience brings deep expertise and wisdom. Engineering a Smarter Future in the AWS Cloud.
Since 2013, Akkodis has been architecting, implementing, and managing digital workloads in the AWS Cloud, complementing the transformation of organizations from the largest of multi-national enterprises across many industries, to local, state and federal governments.
You'll find Akkodis engineers behind Fortune 500 enterprises, many SMBs, Federal Government and State agencies in multiple countries, architecting, implementing and managing digital solutions powered by AWS.
Offerings
We know the art-of-the-possible.
Capabilities
Wisdom and experience gains deep insight into many areas of the cloud.
Experience
Akkodis has AWS-skilled staff with more than 300 AWS Certifications in:
Australia
Bulgaria
Canada
China
France
Germany
Italy
Japan
Netherlands
Spain
United Arab Emirates
United States
You'll find Akkodis experts as AWS Partner Ambassadors⧉, and AWS Certification Subject Matter Experts (SMEs)⧉; Akkodis engineers help write the questions for the certifications that the industry wants to achieve.
Celebrating 10 years of Partnership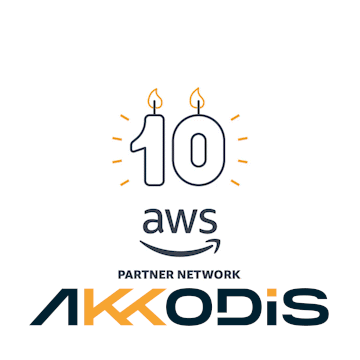 In 2013, Akkodis (then called Ajilon in many countries) became an AWS Consulting Services Partner, having started our first AWS workloads in 2012 with an Australian Public Sector customer. Fast forward a decade, and Ajilon became Modis in 20 countries (from 2018), and today, Modis merged with Akka to become Akkodis, in 30+ countries.
Now in 2023, we're celebrating 10 years of partnership, and looking forward to the next 10 years. Read more.
Capabilities Recognized by AWS

Giving back
Akkodis has been taking several initatives to help give back to the industry:
Sponsorship and support of local AWS User Groups/Meetups
Providing education for tertiary students via our Akkodis Academy Work Integrated Learning program.
Customer comments
During their tenure at Curtin University, Akkodis displayed an extraordinary level of proficiency, experience, and professionalism, which helped our organization to overcome numerous challenges. Their ability to think critically and develop innovative solutions to complex problems was impressive, and their vast experience and expertise in technology allowed them to provide insight into best practices and efficient strategies that significantly improved our organizational processes. Moreover, Akkodis consistently exceeded our expectations with their remarkable work ethic and excellent communication skills. I am confident that Akkodis would be an asset to any organization
— Software developer, Curtin University, Western Australia
Sustainability
The uptake of digital services has revolutionized our civilization. As we digitize more and more, we look to ensure that we can minimize the consumption of energy and other resources. As part of the Well Architected Framework, Sustainability is one of the pillars reviewed. But as responsible and committed engineers, these principals have been at the hearts of our IT consulting since 2014.
Why Akkodis and AWS
Long experience – since 2013 – in not just migrate, but operate in the AWS Cloud; see our recent AWS-cloud-focused case studies
Complementary IT capabilities: analytics, security, software development & architecture, project management, change management, business analysis, software testing, and more…
Engineering capabilities: rail, automotive & transport⧉, aerospace & defense⧉
30 years of experience in Government (including three letter agencies we cannot name), banking & financial services⧉, energy & clean technology⧉, manufacturing & logistics⧉, life sciences & health⧉
Additional information about Akkodis and AWS can be found here:
Contact Akkodis to find out more⧉