Microsoft Workloads on AWS
Akkodis operates many Microsoft workloads in the AWS Cloud, from Active Directry, to SQL Server workload, .Net applications and more
Akkodis prides itself on its delivery of enterprise solutions using Microsoft technologies, and is able to take advantage of the performance, scaling and pricing advantages of hosting those technologies on AWS.
Not just AWS Experts
While it can be argued that Akkodis has some of the brightest staff in the world in the AWS ecosystem, Akkodis has also been recognized as Microsoft's 2019-2020 Australian Partner of the Year, and 2019-2020 Analytics Partner of the Year, and in 2023 the Inclusional Changemaker Award.
It's no surprise that deep expertise in technology covers one of the worlds largest ecosystems: Microsoft. With years of experience in running Microsoft Active Directory for clients, we're quite familiar with long term maintenance and operation of Active Directory Domain Controllers, migrating from older versions of Microsoft Windows Server edition, and uplifting the entire functional level of AD Domains, without introducing downtime.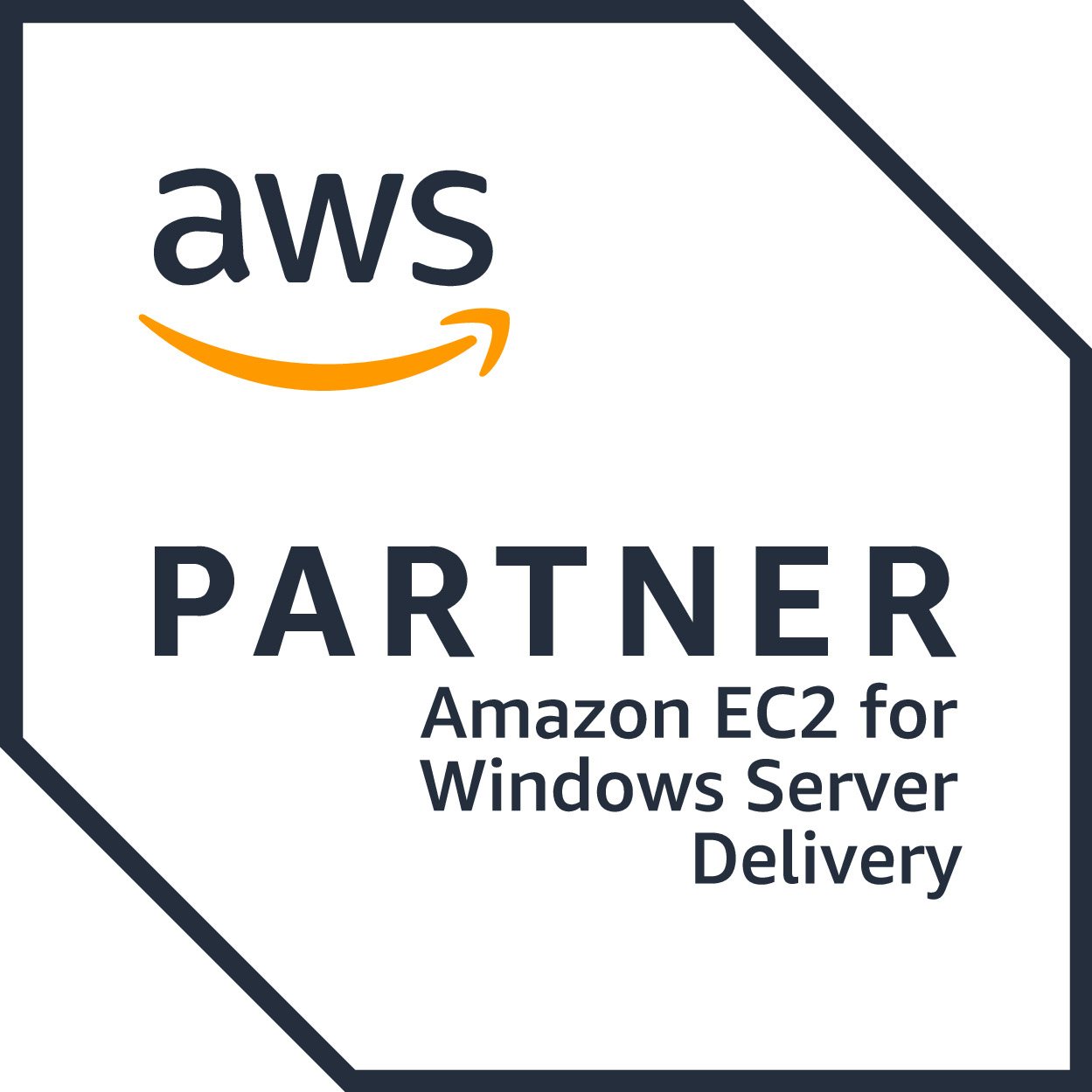 Virtual Desktop Infrastructure in the Cloud
Akkodis has years of experience running End User Compute solutions in the AWS Public Cloud, including configuring, deploying and maintaining fleets of AWS Workspaces and AppStream 2.0 deployed applications, ensuring cost effectiveness and compliance, while maximizing the flexibility for staff to leverage high speed compute and large data volumes. These Virtual Desktop Infrastructure (VDI) solutions often also make use of Microsoft technologies like Active Directory for the management of authentication and access.
The AWS Workspaces offering, with thin clients, changes the data security considerations for client accessible locations: thin clients retain no client data on them, and their network they operate on require only access to the VDI endpoints. A compromise that sees physical hardware removed from this client environment, or a malicious actor plugging in to your on premises will give no data – everything is off site, and only encrypted authentication and video traffic is being sent to the thin client.
Amazon AppStream 2.0 for application virtualisztion has been a game-changer for providing heavy compute capability remotely to light-weight user devices, such as tablets, phones and under-powered workstations. Again, the data remains remote, and user devices can be substituted, switched, broken, or lost, without loss of the application itself.
Service Deployments with the Microsoft Stack
For more than a decade Akkodis has been honing its development capability using Microsoft technologies, creating bespoke applications that fit client requirements perfectly. This knowledge has also transferred to our AWS Practice, with .NET applications hosted on Elastic Beanstalk for application servers, integrating directly with reliable platform-as-a-service offerings such as SQL Server RDS instances, S3 buckets for files, and more.
But its not just Virtual Machine and Application Server-based approaches…
Serverless .NET
Akkodis has also designed serverless components in .NET, removing the overhead of operating system maintenance and lifecycle management. Backed by the Akkodis Tenets of Cloud, our .Net developers focus ensuring the correct levels of encryption (in flight and at rest), authentication and authorization, constantly raising the bar the ensure these applications are not just fit-for-purpose when initial development is done, but when joined to our DevOps capability, are constantly uplifted to being fit-for-purpose continuously.
Analytics and SQL Server Reporting Services
As the Microsoft 2019-2020 Analytics Partner of the Year, we're deeply familiar with data services like SQL Server Reporting Services. Akkodis has leveraged the AWS Relational Database Service's SRSS capability to ensure we can run, scale, and uplift these services over time, ensuring capacity and cost effectiveness. By using RDS for managing our SQL Server database, we can also greatly simplify data replication between Availability Zones within an AWS Region, create regular snapshots, utilise encryption (and encryption key management), and simplifying the database upgrade process – including the minor patching typically applied.
Integration from Azure AD
Secure access to applications is just as important as secure access to your cloud management interfaces, and Akkodis has long integrated both Active Directory and Azure AD into both client facing applications, as well as the AWS Management interface itself.
Integration to Office365, Dynamics365, and More
Your applications are distributed, and at all times, we feel that Software-as-a-Service offerings are strongly worth evaluating. Akkodis has implemented applications in AWS that can also integrate into modern SaaS platforms in the rest of the Microsoft cloud suite, while keeping a keen eye on complete cloud costs, fault tolerance and failover capability, and more.
Being all in with only one cloud provider can be a tough call particularly where the larger the organization, the more likely it is they have many hyperscale cloud providers within their I.T. solution mix. This is where Akkodis can provide holistically managed, optimized, and efficiently-operated cloud solutions.
Why Microsoft solutions on AWS
Data from AWS shows that the AWS environment provides (compared to the next largest cloud provider):
2x More Windows Server instances
2x More regions with multiple availability zones
7x Fewer downtime hours in 2018*
2x Higher performance for SQL Server on Windows
5x More services offering encryption
*Based on downtime hours from 1/1/18 to 12/31/18 pulled directly from the public service health dashboards of the major cloud providers.
Why Akkodis for Microsoft Solutions on AWS
Akkodis has implemented Microsoft solutions for over a decade. Akkodis has been a Microsoft partner for many years and an AWS Partner since 2013. This intersection of capability means excellence in solution architecture, implementation and deployment, and long-term operation and service management for you.
Akkodis teams have implemented and operated critical business and government solutions over extended periods, in some cases, the same workload well maintained and updated for over half a decade. Akkodis has also been a Microsoft Partner of the year finalist and winner in the national and global categories.
Akkodis prioritizes its consultants to excel, with cloud training and education around both major cloud technology platforms, backed by extensive vendor recognition of consultant skills through certification and knowledge validation.
Contact Akkodis to find out more⧉