Healthcare on AWS
Akkodis worth with healthcare organisations worldwide with AWS-based patient health record systems and digital services
The security of PII, in particular health information, is always a focus
After a breach, you can change your password. You may be able to change your username. But you can't change your date of birth or medical history.
Akkodis has spent years delivering secured AWS Cloud computing services to state health agencies, and providing security and opertional reviews to commercial Healthcare industry enterprises.
---
Digitization, automation and robotization
Industry 4.0 and digital transformation
IT services, ERP and Cloud migration
Robotics & Automation
Predictive Maintenance
IoT and empowered edge components
Sensor Technology & Data Fusion
Enhanced Testing & Monitoring
Complex system architecture
IoT Supply chain and warehouse mgmt.
Continuous monitoring with connected smart devices, wearables, etc.
Therapeutic devices development
Healthcare IT
Product engineering
Development & validation of critical embedded software
Multi-experience user interfaces
3D/ Augmented & virtual commerce
UI/ UX development
Desktop (Smart Core) Applications
Web & Cloud Apps
Mobile/ Tablet Apps
Increasing complexity of regulatory requirements
Regulatory affairs
Pharmacovigilance
Patient support program development
Registration with Authorities
Operational, System and Supplier Quality Assurance
---
The Patient Centered Ecosystem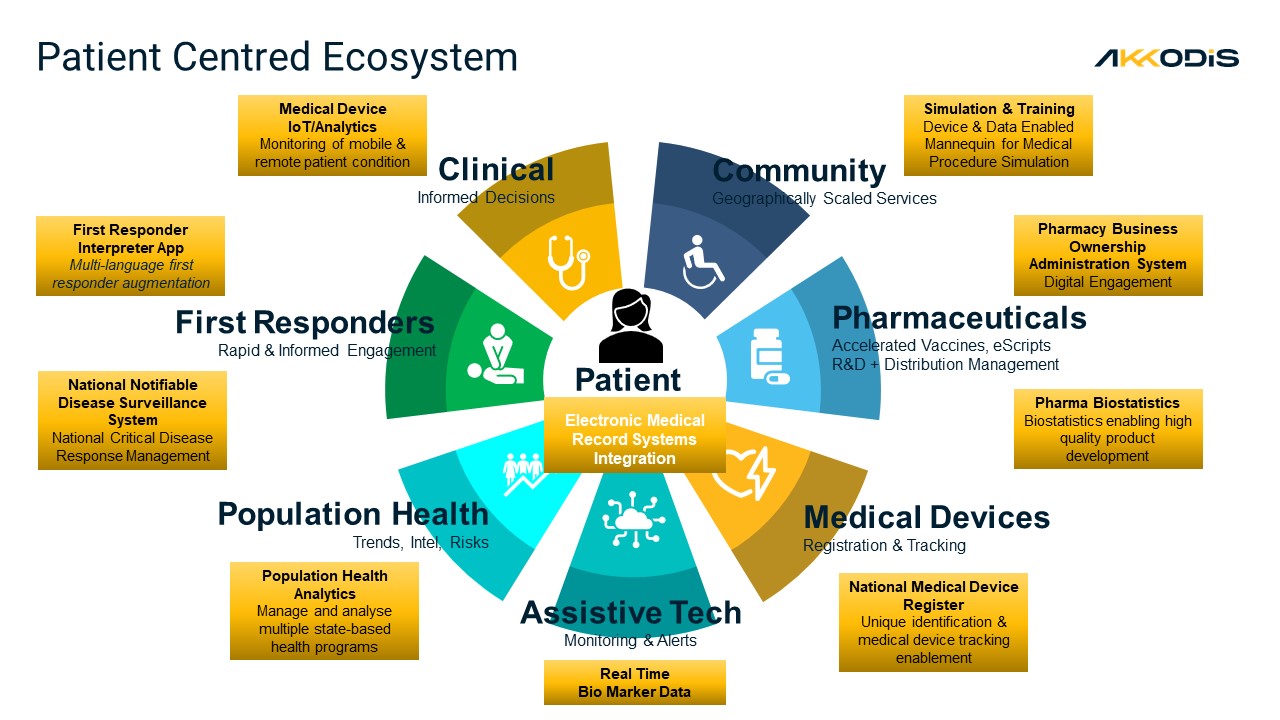 Contact Akkodis to find out more⧉